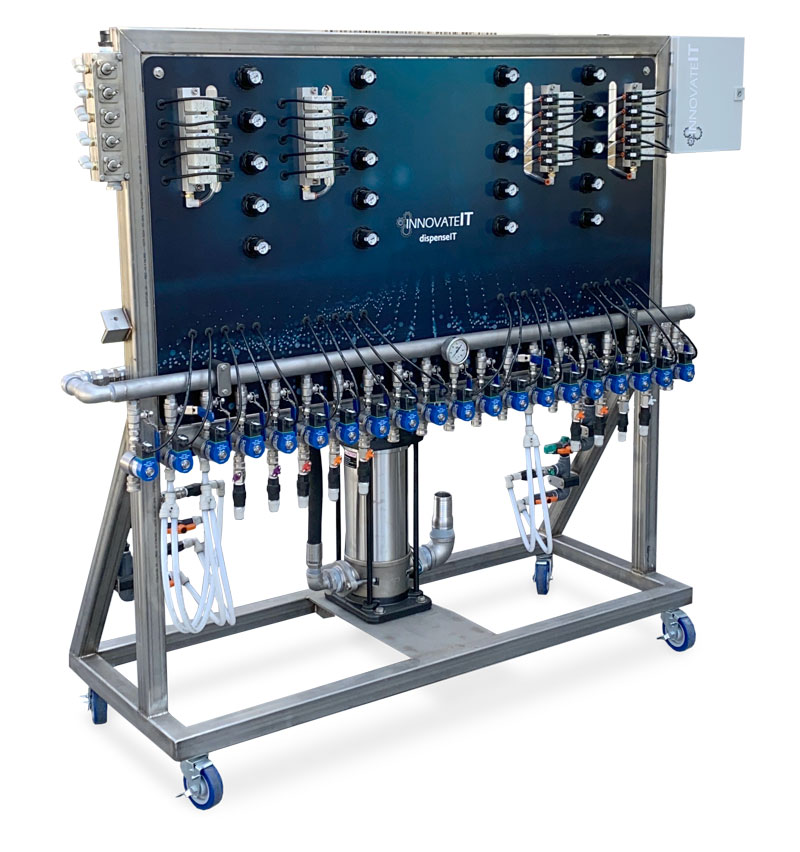 dispenseIT Chemical Delivery System
Offer Expires May 31, 2022
Orders must be placed by May 31, 2022 to qualify for the discount. Discount applies to 10, 15 and 20 function systems. Offer cannot be combined with distributor discount.
Constructed from stainless steel, the unit can handle just about anything your car wash throws at it
The most mobile chemical dispensary system on the market makes install and maintenance a breeze
The Grundfos pump with integrated VFD increases efficiency and pump life while keeping electrical costs low
Dema Rocket Injector provides dilution rates up to 700:1 for increased chemical flexibility control
Deliver precise chemical application and regulation, improving overall quality and eliminating waste.
Customize your unit with a 10, 15 or 20-function chemical delivery configuration to meet your needs.