How the hangIT helped Hoffman Car Wash revamp its wash packages
Continue reading
Unlimited Car Wash Programs: 5 Areas To Evaluate
Over the last 10 years the car wash industry has increasingly shifted to an emphasis on unlimited washing programs, which also presents challenges. An increased reliance on unlimited car washing means more demands on your facilities, your staff, and your equipment. Here are 5 areas to evaluate as you look to scale your unlimited membership.
Many operators will turn to discounting their Unlimited programs to attract new customers with a promotions that look something like 'Buy a single wash today, you'll be enrolled in the unlimited program for three months for free.' There's nothing inherently wrong with discounting the program, as your main goal is to build a habit within a customer. However, your pricing doesn't ultimately determine who will enroll, or stay enrolled, in your program.
How you price your product is marketing…What are you doing by discounting? You're driving traffic, but in a way are you de-valuing your product? If price was all that was important to people then no one would drive BMWs or Lexus. The most important thing is the value that you provide your customer. If you can actually provide a quality service and prove to your customers you're worth $29 per month or whatever you're charging, then the price isn't even a consideration.
As you add additional locations or grow your Unlimited program at your existing stores, it's imperative that you consider the physical layout of your locations from the property size to the equipment room. 
With our unlimited program we're washing so many more cars now. We need bigger pieces of property. We need bigger tunnels so we can wash more cars per hour and so we can accommodate more equipment. Then because we need more equipment, we need more space in our equipment room. In the end, more space makes it easier to work in those locations from a maintenance standpoint, while also helping provide our customers with a better wash experience.
-Tom Hoffman Jr. / CEO, Hoffman Car Wash
There's only two real solutions 
to continue processing cars consistently and efficiently as volume increases: add additional labor or add more equipment and rely on automating more of the wash process. 
With minimum wage rising and the labor market in its current state, we know we're going to need to wash cars more efficiently with less labor. That means we have to automate the tunnel and install more equipment. We need to be able clean the car as well as we used to with far fewer employees than we used to have.
-Tom Hoffman Jr. / CEO, Hoffman Car Wash
More members means storing more data. Car washes have evolved into information technology companies and data warehouses. An IT department has become essential not only because of the increasingly sophisticated equipment and reliance on automation, but also because of the amount of data that operators need to keep secure.
If you're just hoping and praying that your point-of- sale company is going to ensure your network is secure that's a recipe for disaster. That's out of the POS's scope. It's about taking ownership of what's yours. The system is yours. The network is yours. You're storing a ton of of sensitive information including payment information, customer records, as well as employee information. It's the operator's responsibility to ensure they have the systems in place to secure those items.
AJ Davison / Director of IT, Hoffman Car Wash
5.) Evaluating Your Equipment
An increase in unlimited membership coincides with an increase in volume, which means you must evaluate the durability of your equipment.
Today, the wash volume of the average operator would've been considered high volume 10 years ago. Now with the increase of unlimited washing, high-volume stores can be washing 4-600,000 cars a year. If you wash 600,000 cars in one year or a hundred thousand cars over six years, the demand on your equipment is not the same. As volume increases you have to evaluate the durability of your equipment. Can you provide consistent, repeatable quality? Can your equipment withstand the increased volume? You don't want to be retooling your wash bay every year, so you need to be outfitting your tunnel with equipment that can handle the demand. 
Shane Groff / Director of National Sales & Innovation, innovateIT
More Content You May Love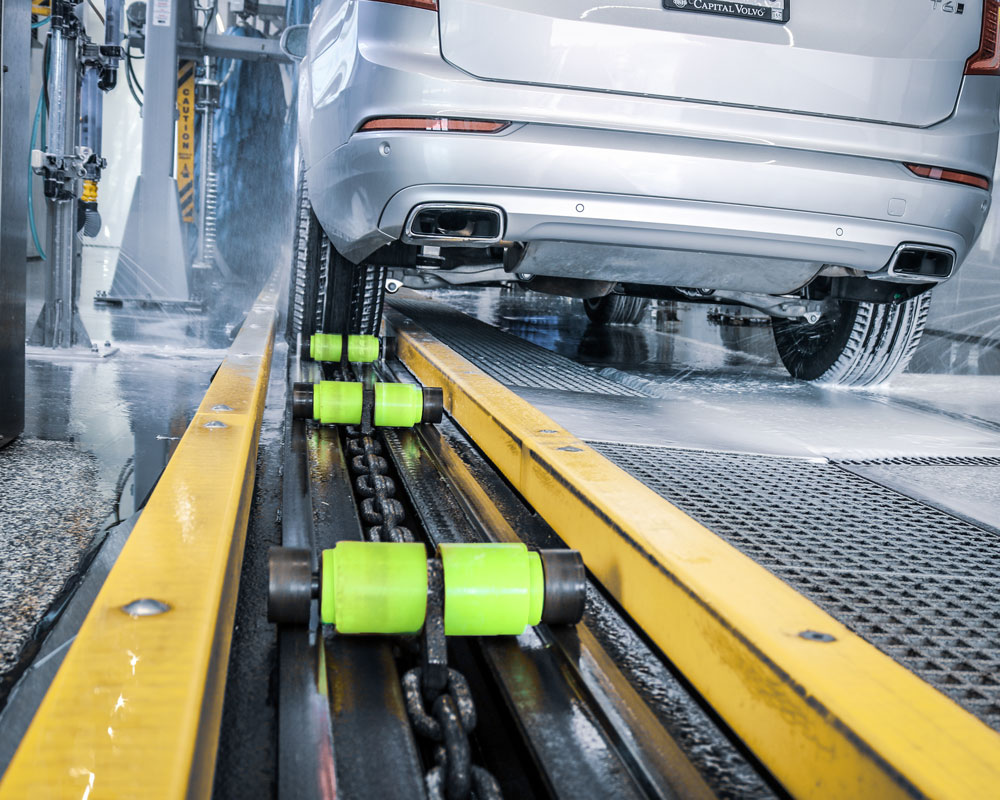 In this blog, we take a deep dive into three tips for common issues operators face with their chemical delivery systems: back pressure, chemical dilution, and inconsistent chemical application.
More »